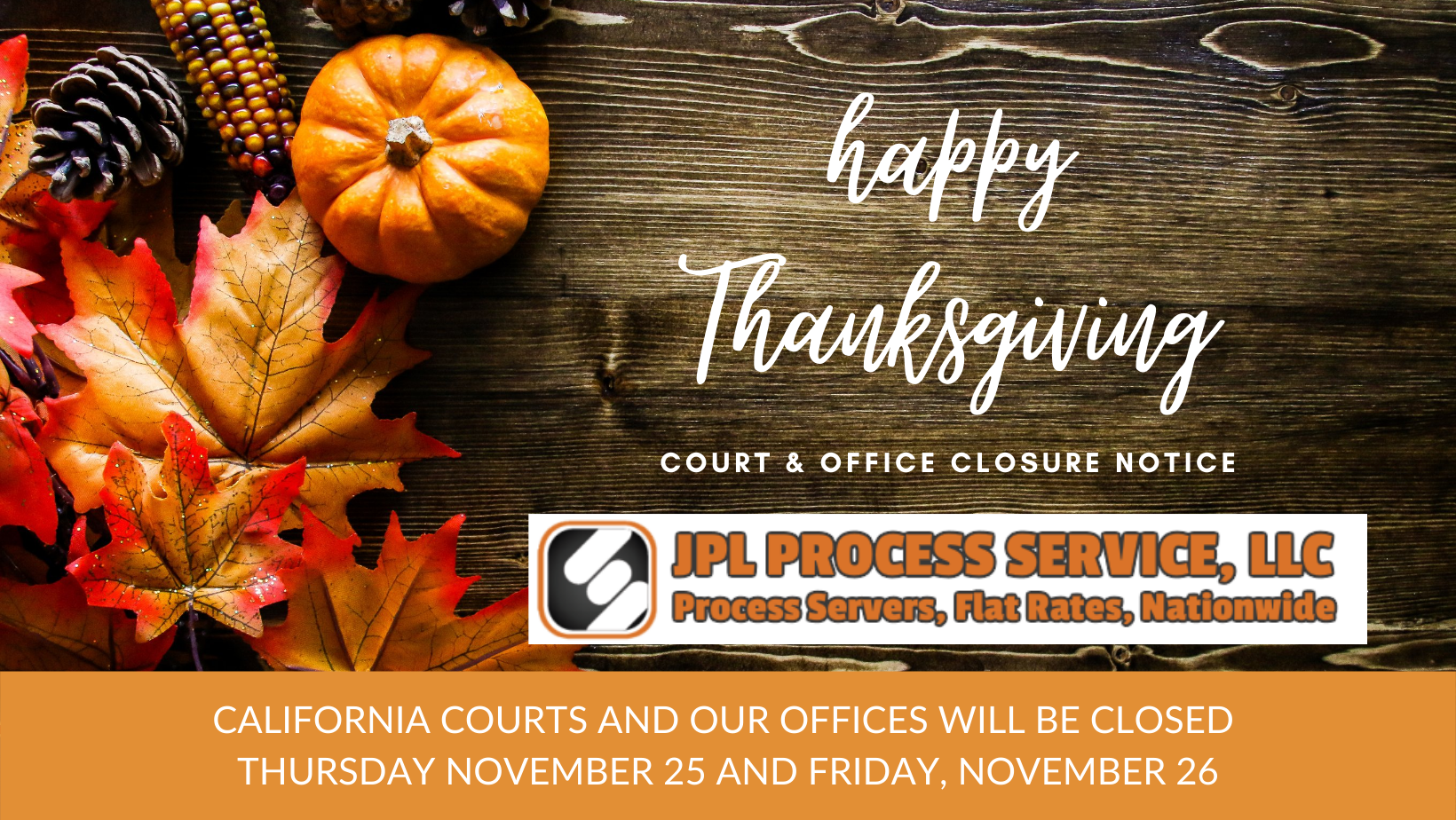 In observance of the Thanksgiving Holiday, JPL Process Service and all California Courts will be closed on Thursday, November 25th & Friday, November 26th.

We give thanks to our valued clients who we continue to serve with a smile. We at JPL Process Service are most grateful to be a part of your legal community.
Â
Be well & Be safe this Thanksgiving Season!

If you have any questions or have an emergency, please feel free to give us a call at 1-866-754-0520 and someone from our team will get back to you as soon as time allows.