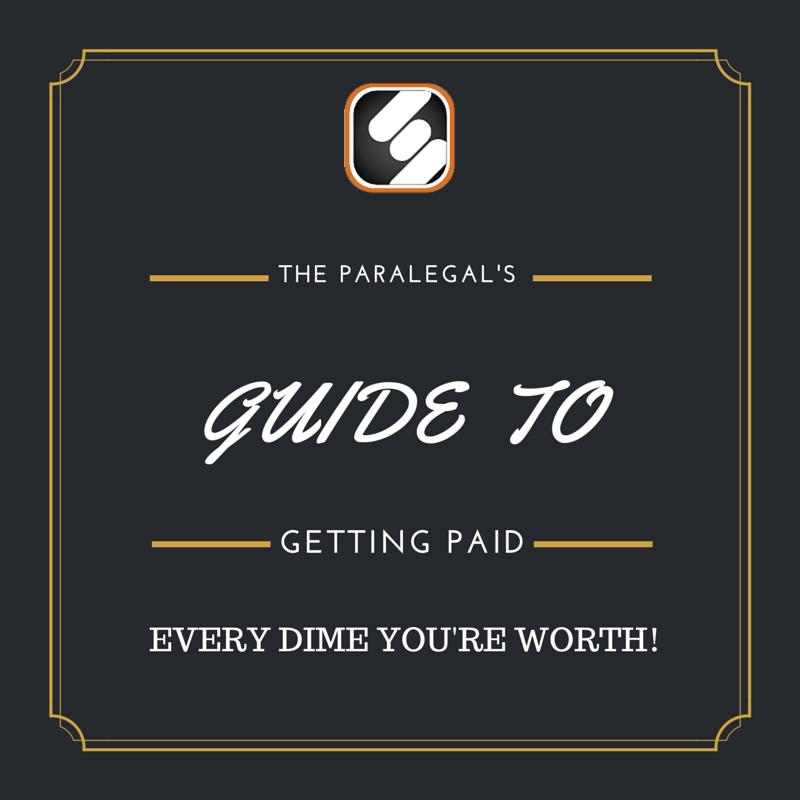 The Challenge
Despite an 18.3% projected job growth rate for paralegals and legal assistants from 2010 to 2020, those that work in the industry are under constant threat from technological advancements. In fact, many traditional legal assistant skills and tasks are being replaced by cheaper alternatives including cloud computing and online software at an alarming rate.  To maintain job security and get paid every dime you're worth, you'll need to embrace the very technology that threatens to turn the entire legal support industry upside down.
The Solution
The Good News: The legal profession simply cannot function without trained legal support professionals. The Bad News: Technology factors are forcing industry professionals to continually learn new skills to do their jobs as efficiently as possible — or find themselves replaced by a growing crop of e-discovery alternatives. The Opportunity: This guide will show you how to become a paralegal, why it's still a great idea and all the skills you'll need to secure your job and the best salary possible for years to come.
How To Become A Paralegal
Paralegals help lawyers with a variety of tasks including conducting research, writing letters, organizing documents, and handling client communications.  You should enjoy being organized, as well as have strong communication and computer skills.  To become part of this growing field, you'll need to follow the simple steps below.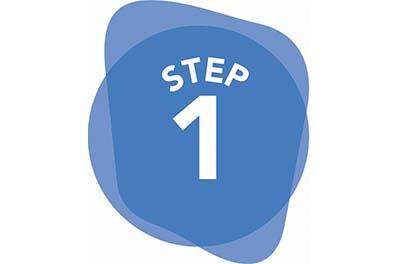 Get Proper Education
Generally, you'll need your high school diploma or pass the General Education Development exam and receive your associate's (2 year) or Bachelor's ( 4 year) degree in Paralegal Studies.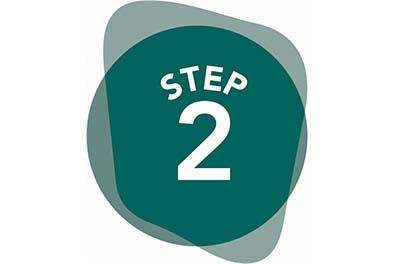 Get Work Experience
Next, you'll need to secure hands-on experience in an internship or become a paralegal's assistant for at least one year at a law office performing typical administrative tasks like answering phones and filing legal documents.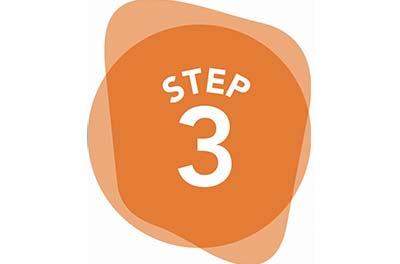 Get Paralegal Certification
While not required, certification helps put your resume above many of the other candidates vying for the same jobs. Certification programs are taught by practicing attorneys and last between 6 months and 1 year. Visit the National Association of Legal Assistants for options.
Get A Paralegal Job
Now that you've gotten the proper education and work experience, you're now ready to start applying for paralegal jobs in your area.  Apply to as many jobs as possible by sending your resumé with a cover letter and any other information that the potential employer requests.
Why Would You Want To Become A Paralegal?
Not only is the paralegal field growing quickly, it also provides rewarding, high-paying careers.
2020 Employment Projection
California Average Annual Salary
Threats To Paralegal Professionals
Despite the encouraging growth statistics and salary expectations, there are several threats to paralegal professionals on the horizon.  To secure your job for the future, you should be aware of these threats and fill in the gaps of your resume to ensure continued success.  Here are the top four threats to look out for.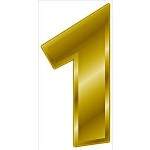 Big Data
More information now crosses the Internet every single second than the entire Internet stored 20 years ago.  No human can adequately make sense of so much data, while computers on the other hand, can crunch the data and figure out new ways to do what humans cannot.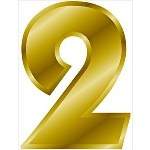 The Cloud
Each day, more and more data is stored on the internet in the cloud, allowing employers to access the information they need when they need it — often without the need to hire an expert to help out.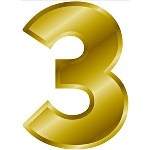 Smarter Machines
New software offerings are making machines and devices smarter at a rapid pace. They can learn your habits, recognize your voice, and do many of the things that paralegals have traditionally done like search for documents and dictate correspondence.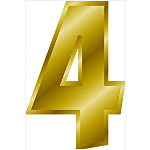 Stiff Competition
As with every other industry in the United States, there is stiff competition for your desired job.  Not only are there more available workers with better educations, but there's also the technological threats already discussed.
Highest Paying Paralegal Jobs
Paralegals are well paid, but the highest paying non-attorney jobs are in eDiscovery and Litigation Support. If you want to earn even more, you'll need to continue improving and increasing your skill set.  Here's a rundown of some of the very highest paying jobs paralegals can go after, in typical dollar amounts.
Litigation Support Analysts
Litigation Support Specialists
Litigation Support Coordinators
Types Of Paralegals
Paralegals are desired throughout a wide variety of professional industries, each with their own subsets of skills.  Think about where you want your career to head and tailor your educational pursuits towards this end.  Here are some of the most popular types of paralegals in the United States.
Corporate paralegals work for an entire corporation rather than a single client at a time and spend their time reviewing contracts, researching regulations and looking for business impropriety. Corporate paralegals also help their employers steer clear of federal and state laws. One of the most notable differences about this type of paralegal is that they work more behind the scenes instead of interacting with clients, courts, or the public. Excellent research skills and an eye for detail are both skills a corporate paralegal must have.
If you are comfortable working with grieving individuals, you might want to pursue an estate planning and probate paralegal position. These types of paralegals help write wills, plan estates, distribute property and work with probate pleadings and deeds, and require a lot of administrative duties such as helping pay inheritance taxes and recording deeds.
Family law paralegals help attorneys represent parties in custody disputes and often prepare pleadings, keep files organized, send files to opposing counsel and draft correspondence to clients, attorneys and the court. Much of their time is spent corresponding with clients and keeping them up to date with their particular case. Clients are often emotionally distraught due to family circumstances, so empathy is a quality that will serve you well in this position.
Immigration paralegals work in law offices or at a large corporation with an immigration lawyer. They work with immigrants to organize and file all different kinds of legal documents including applications for visas and petitions for deportation or political asylum. An ability to speak more than one language fluently is an added perk as law firms representing immigrants often need bilingual employees. If you're great at multitasking and communicating and you're up for a fast-paced job, working as an immigration paralegal would be a great fit for you.
Intellectual property paralegals work mainly with trademarks and patents and work in law offices, government organizations or for large corporations. They specialize in cases involving trademark infringement, patent and copyright applications and intellectual property research. Their primary responsibilities include corresponding with clients, organizing exhibits and researching newly emerging intellectual property legislation.
Litigation paralegals work in the realm of law where any type of legal action is being taken. There is a wide variety of sub-areas within the litigation arena, and some popular ones are bankruptcy, personal injury, corporate or intellectual property. Often this type of paralegal will be working with a client who is suing someone, so the work environment can often be stressful and fast-paced. Preparing for trial, overseeing discovery, and interviewing witnesses are all actions a litigation paralegal may be expected to execute, and may spend quite a bit of time in a courtroom.
Real estate paralegals help clients sort through the paperwork necessary for making real estate purchases. They review and file documents, coordinate schedules and deadlines and maintain correspondence between all parties involved in the transaction. If a case goes to court over a zoning dispute, boundary issue or foreclosure, for example, a real estate paralegal works with clients to make sure they understand their options and their intentions are met. Anyone currently holding a real estate agent license is already a step ahead of their competition.
Important Paralegal Skills
Even after you've attained the proper education to become a successful paralegal, there are a number of skills you should continue to focus on.  Here are a few of the most important skills to have if you want to stand out from the crowd.
Oral Communication
Paralegals frequently dialog with lawyers, clients and other professionals, so strong oral communication is a must. Any class, conference, workshop or meeting that gives you the chance to practice clear and precise speech can be helpful. Look for Toastmasters International, debate clubs, public speaking workshops and other opportunities.
Written Communication
Paralegals must be able to communicate accurately and precisely on paper and across many forms of media like letters, documents, email, and fax, and must present information in written form on correspondence, drafts, pleadings, motions, briefs, contracts and numerous other documents daily.
Computer Technology
Increasing amounts of paralegals' work is being done by computer, from correspondence to calendaring dates to legal research. Paralegals will be well served by having a strong command of word processing, databases, spreadsheet, presentations and internet searches.
Research
While many research skills are taught in paralegal studies programs, practice definitely helps paralegals become more efficient. Additional workshops on Boolean searches, specific computer programs like Lexis/Nexis and Westlaw, library and information sciences and other research opportunities will improve your efficiency and effectiveness.
Important Paralegal Tools
One sure way to stay ahead of the competition and strengthen your resume is to know of, learn and master the most important tools available to paralegals today.  Unfortunately, there is an endless line of offerings for you to consider. To help you out, here are some of the most popular paralegal tools broken down into separate categories.
Continued Education For Paralegals
Just because you've secured your dream job as a paralegal, doesn't mean your learning is over.  California requires all paralegals to pursue continued education on a regular basis.  Check out the requirements below.
First Requirement
Certified Legal Assistants (CLAs) are required to submit proof of completion of 50 hours of continuing legal education every five years to the National Association of Legal Assistants (NALA) to maintain a valid Certified Legal Assistant Credential.
Second Requirement
Every two years, a paralegal/legal assistant must certify completion of four hours of mandatory continuing education in either general law or in specialized areas of law (Business & Professions Code §6450(d)).
Third Requirement
Every two years, a paralegal/legal assistant employed must certify completion of four hours of mandatory continuing  legal education (MCLE) in legal ethics (Business & Professions Code §6450(d).
Additional Resources For Paralegals
Just a few more resources to help you find a paralegal job, do it better than others and continue your education so you can get paid every dime you're worth.
Improve Your Paralegal Skills