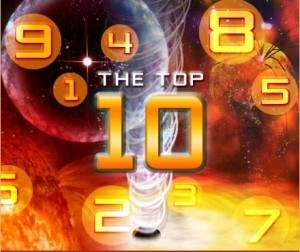 Whether you need a process server in Los Angeles or a court
filing in Sacramento, we can help you out. Below are the top 10 reasons you
should use us for your everyday attorney and process service needs!
We use only LICENSED or REGISTERED and BONDED Process Servers on all of your work. We do not hire someone that doesn't know anything about this business to sit in a court room all day. Our guys know how to get your papers served, court documents filed, and contact you DIRECTLY if there are any issues that might cause your paperwork to be rejected.
Competitive pricing

– We aren't the cheapest and we aren't the most expensive, but we

ARE the BEST

. Why pay double to do one job when you can get it done right the first time. We are always trying to save you money in other ways and our Flat Rate Pricing per address is easy to follow.

Notification Policy – We contact you immediately when you request a status or completion information. We contact you via email, fax, or phone when your job is completed or if any issues arise.
We send the service reports and proof of services back the following day after service. How many times are you going to wait 2 weeks to 2 months for a proof of service?
INSTANT ACCESS to your services. You can log in at anytime and get your service information or statuses for any case that you give us
We don't just take a persons word when they say it is a bad address. We speak to neighbors, managers, or anyone available to try and verify.
WE DO IT RIGHT THE FIRST TIME! Errors, bad addresses, incomplete information all can delay your cases and sometimes do happen. We take every step to ensure we get it right for you the first time. If there is ever an error, we back it up. There will never be a time where someone from our company is hiding or trying to avoid your calls because of an error.
DISCOUNTS!! Follow our blog, sign up for our newsletter, we offer EXCELLENT Discounts on occasion. IF you are a BULK CLIENT, we offer ALL THE TIME DISCOUNTS on every service. Contact us today for information!?Info@JPLPS.com
FREE email and fax services. If you are emailing or faxing us documents, we do not charge you for the print out.? It is all a part of our flat rate pricing for the service. (some obvious restrictions apply, we will not print out the entire Encyclopedia Britannica for free)
You will like dealing with us! We want your business! Every Client is important to us! We have had the same clients for years and years because we do good work, we ensure you get notified, and we are always looking out for your best interest and your clients best interest.
Ok, so it is supposed to be top 10 but I am an overachiever. WE work great with Pro Per clients! If you aren't sure of the process for those small claims or family law services, we do! We will help you as much as possible. Give us a CALL today!
CALL US TODAY TO SET UP YOUR ACCOUNT! WE WANT YOUR
BUSINESS!
JPL Process Service
866.754.0520
www.JPLPS.com
info@JPLPS.com