The Truth About Tustin Process Servers
When it comes to Tustin process servers, JPL Process Service has little competition.
Sure you can find other Tustin process servers that talk about being the best, but when you start to compare, there's really no comparison.
12 Point Tustin Process Servers Checklist
To see what we're talking about, use this Tustin Process Servers Checklist and come up with your own conclusions.
Use Google or your local Yellow Pages and as you call different process servers, ask them some questions and fill out the checklist as you go.
Questions Like:
Are you

licensed as a Tustin process server

?
Are you

insured as a Tustin process server

?
Are you a member of the national organization for process servers?
Do you have clear up front pricing for your process services?
Do you hate hidden fees as much as I do?
Do you attempt deliveries multiple times for free?
Do you help track down hard-to-find targets?
Do you have positive testimonials from real people?
Do you provide proof of delivery?
Do you have any special offers for new customers?
Are you trusted by the State of California?
Are you

sure

I'll be happy with your service?
In all honesty, you may have a question for your specific situation that isn't included here, but generally these questions will help you decide on the best Tustin, CA process servers for your needs.
JPL Process Service Vs. Other Tustin Process Servers
When you call JPL Process Service at (866) 754-0520, you'll get a yes to each and every one of those questions and probably any other question you can come up with.
Licensed, registered and insured as Orange County process servers for over 10 years
Flat rate pricing you can see right now and never any hidden fees
6 honest attempts; if we can't find them by then, they probably can't be found
Reviews from our happy clients
"By far the most creative and tenacious process servers!" " David Boykoff
We are one of very few Orange County process servers selected by the State of California to handle their process service
If you ever have an issue with our service, let us know and we'll go out of our way to make you happy…simple as that. We take getting five star reviews serious!
The Best Tustin Process Servers For Your Needs?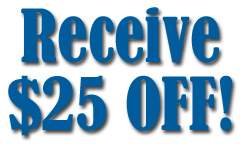 Fact is, we know from experience that once you try our Tustin process servers, you'll use JPL Process Service for all your process service needs. That's why we make it as easy for you as possible and offer all new clients a $25 discount on all services for a full 30 days.
Ready to get started?
Once you've gone through the Tustin Process Servers Checklist and are ready to get started, just fill out the form below or give us a call at (866) 754-0520.